The biggest beneficiaries leading the pack were Opay ($400 Million Series C), Flutterwave ($170 Million Series C), TymeBank ($180 Million Series B), Jumo & MNT Halan ($120 Million), Zepz formerly known as WorldRemit ($292 Million Series E), Chipper Cash ($250 Million), Tala ($145 Million) amonst many others. The deep penetration of mobile phones across the African continent this increase in mobile subscriber penetration, the GSMA has predicted a four percentage points tick that could bring subscriber numbers to 615 Million. It goes without saying that with the level of ease introduced by mobile phones, adoption of lending, digital payments, banking and insurance services will be on the increase.
As established fintech service providers as Visa, Mastercard and Stripe witness the entrance of newer generation solution providers, a few years months from now would introduce new service verticals such as KYC, lending and decentralized finance. Mergers and Acquisitions would naturally be the next steps for many of these new entrants as the niche gradually draws closer to consolidation.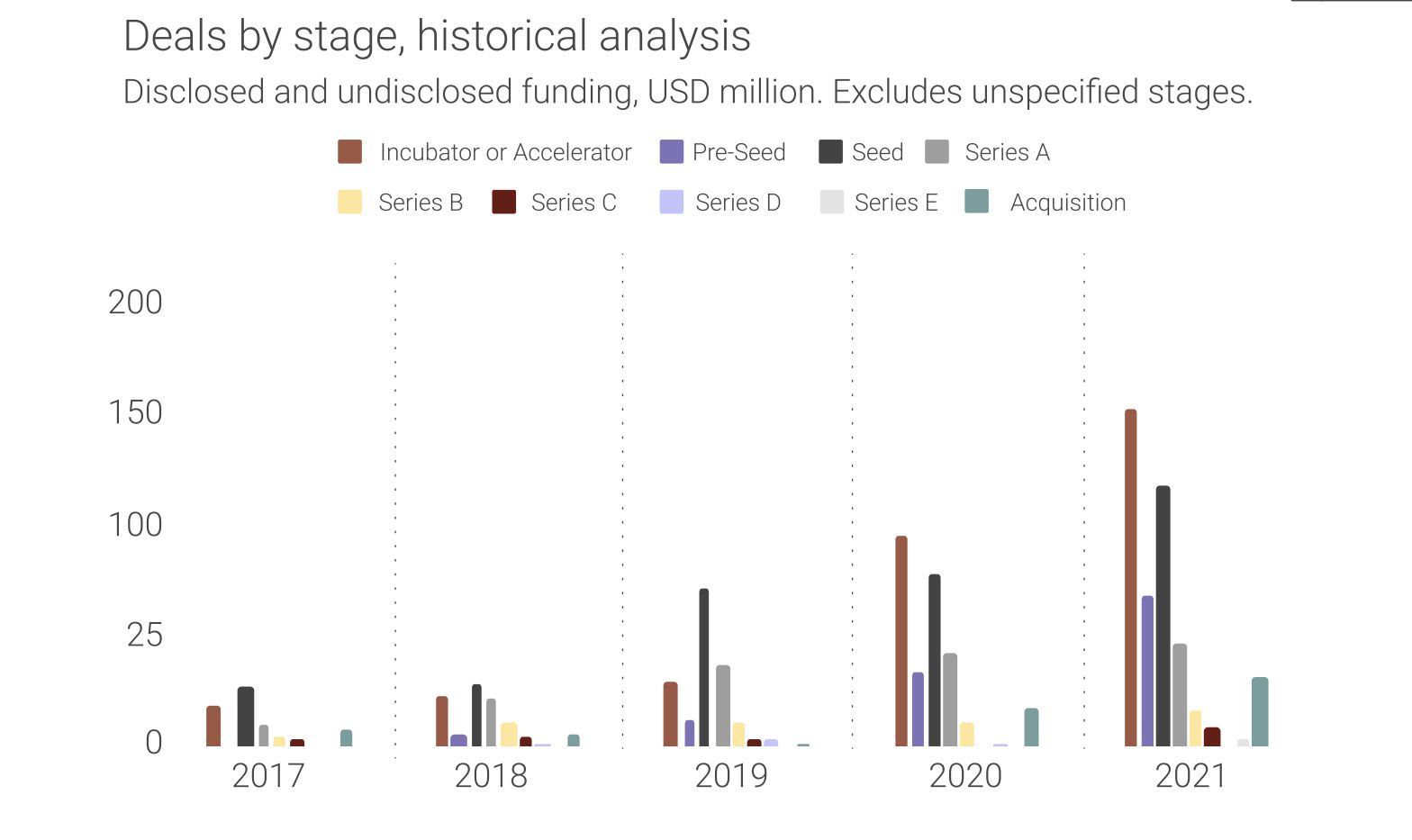 Majority of the financing activities have gone to digital/mobile payment startups with the banking/lending startups following closely behind. Insurance tech companies were a close third as well. Recent innovations within the mobile money and digital payments niches have also allowed for the processing of payments online and offline through USSD or STK commands, over apps or using NFC technology. This steady rise of the fintech niche in Africa is largely driven by a large underbanked and unbanked population, the growing middle class, a spike in the mobile penetration numbers and improving communications infrastructure that make fintech innovation/ mobile financial services easy. These conditions have also seen recent explosions in the remittance space as key players as Paga, SureRemit and others make it easy for African residents to receive money from overseas without the associated stresses of the not-so-distant past. Next to Latin America, Africa is the second fastest growing continent. A growth that will keep investor eyeballs glued to the continent. With a phenomenal adoption rate for fintech services, this investor interest in Africa is here to stay.